The benefits of neutral colours for decorating

We sing its praises to you in all trends and all decors. But what do neutral colours have that others don't have? The ability to achieve subtle harmonies for a sharp atmosphere without risking a faux pas, in short. We explain it to you.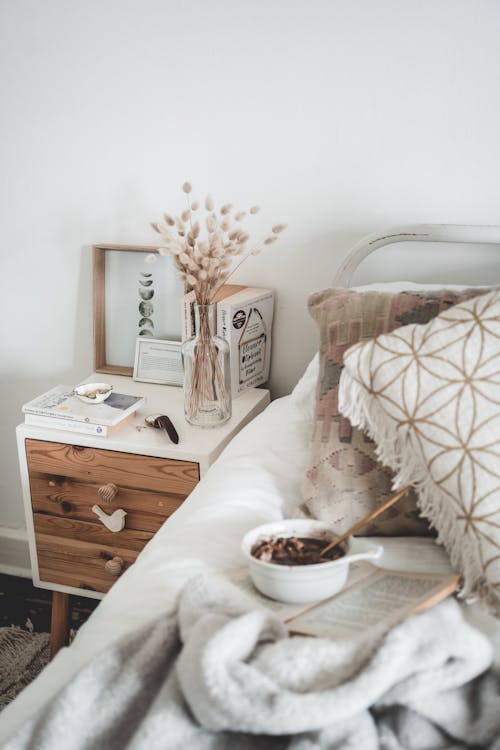 They are easy to use. The most beautiful asset of these intermediate colours is that their neutrality allows them to match almost everything. All this effortlessly and with minimal risk of decorative missteps. Something to seduce those who are worried about choosing a colour.
They are easy to mix. Because they come from the same family, neutral colours harmonize just as easily with each other. In other words, you can mix browns, beiges, greys and whites, grey mauve or verdigris, the result always remains consistent.
They are zen. Their neutrality is by definition restful for the eyes, automatically creating a relaxing atmosphere that works wonders in our interiors.
They allow many mixtures. Their natural harmony constitutes a safety net that allows many decoration follies. Textures and patterns, fur and wood, braiding and knitting, diamonds and ripples, stone and fabric are therefore mixed without complexities, as long as they use the same shades: only the contrast gives the impression of a busy decor.
They are natural. While authenticity has never been so trendy in decoration, neutral colours and their shades of earth, stone or wood are the queens of the natural atmosphere.
They are versatile. They can be used alone or combined with other shades, in a modern decor in concrete grey, vegetal in grey-green, cosy in cream white, bohemian in wood beige or boudoir in grey pink. This, in paint on the walls, in coverings on the floors, in decoration on the furniture or textiles from the curtains to the bed, without ever risking an overdose!