Are you looking for some boho-inspired printable art? Then don't miss this set of free printable boho wall art.
These prints are hand-drawn and can be used with a variety of decorating styles. The prints are abstract in style and are inspired by bohemian design.
Aren't they cute?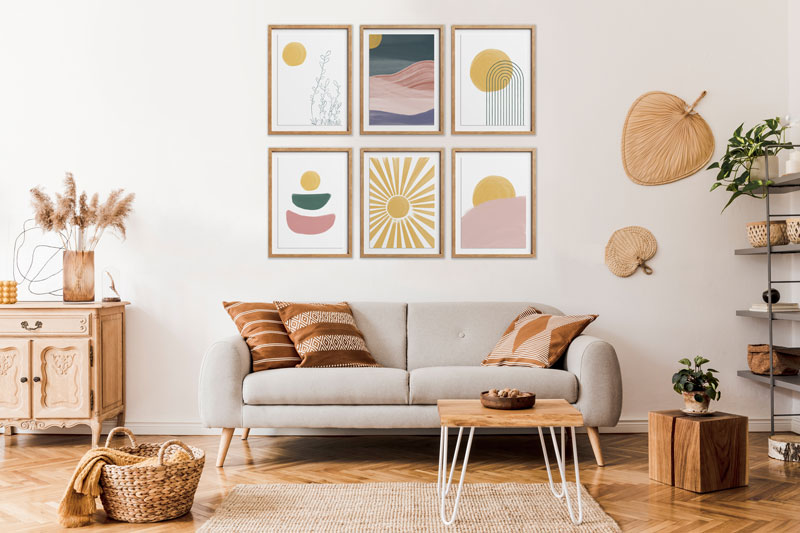 If you love the farmhouse style but want something a little different, boho is the way to go. It uses many of the same colour tones and wood accents as a farmhouse, but it features cleaner lines and simpler designs.
Boho is less rustic than farmhouse—it's more mid-century modern. So if you're looking for a fresh take on your home's interior design, this is a good place to start!
Instead of redecorating your entire house every time you get tired of the decor, consider a simple room refresh.
A room refresh is a great way to update your space in a low-cost, low-effort way. You can add new furniture and accessories, change the paint colour, or bring in some new art pieces.
All of these things are easy to do at home with minimal time and effort—and they'll give your space an instant makeover.
These boho prints are a great way to inexpensively change your decor. There is also a ton of inexpensive boho decor on Amazon. Check out my list of favourite Boho Decor on Amazon.
How Many Prints Are Included?
There are 7 different hand-drawn designs included. Plus, one of the designs has two colour options.
The images included are below.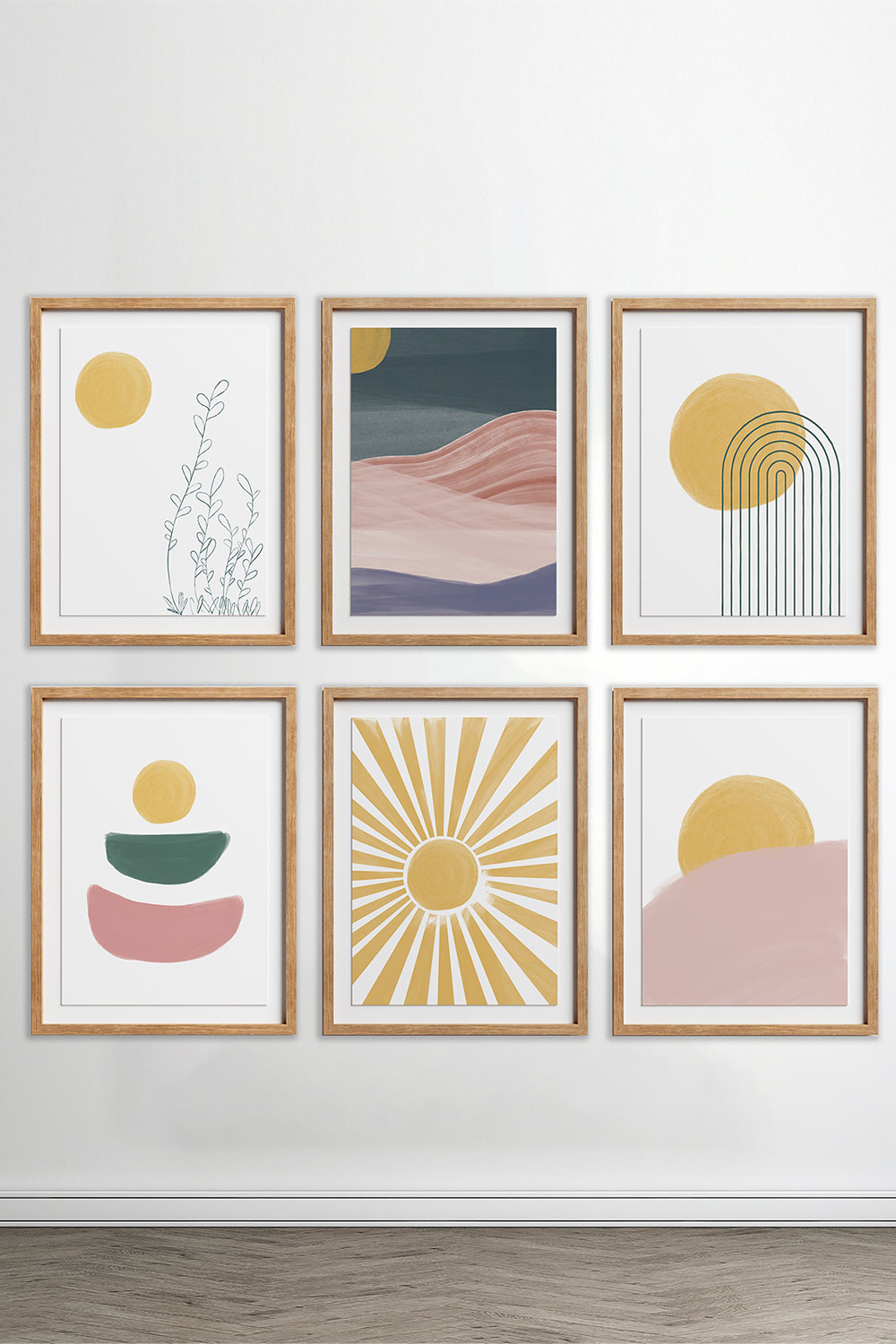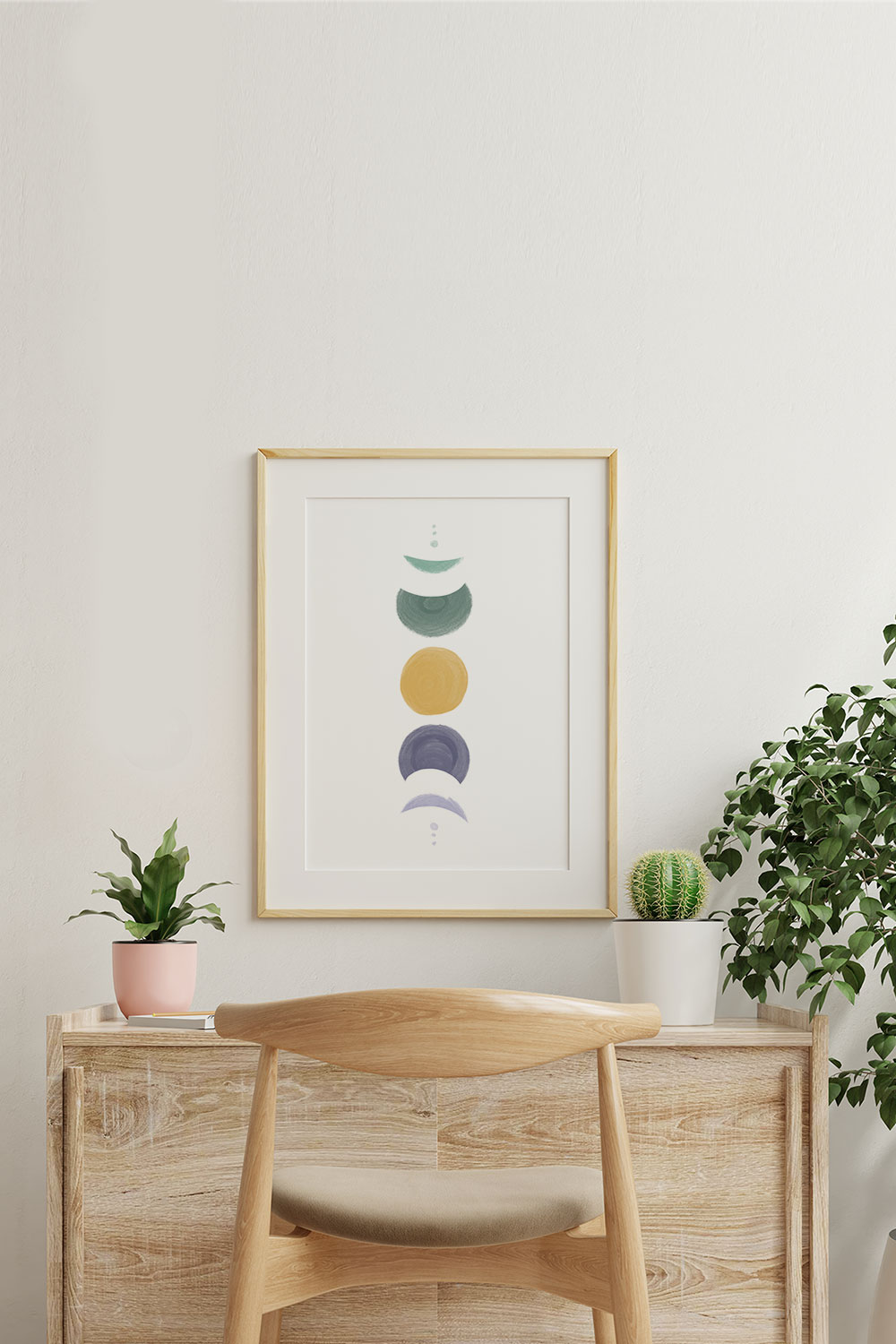 What File Types are Included?
JPEG files are included.
What Size Prints Can I Create?
These are high-resolution prints. They are standard photo sizes. You can print them in any standard photo dimensions such as 8 x 10, poster size, 5 x 7, etc.
Wall Art Frame Options
Looking for some inexpensive framing options? Check out my collection of favourite frames on Amazon. Below are some of my favourite frame options
If you're looking for a simple wood frame, I love this one. It comes in various sizes and both lighter and darker stains.
Do you like to change your art often? Then these magnetic frames are a great choice.
If you prefer a black or white frame, you can't go wrong with these simple frames. They come in various sizes and colours.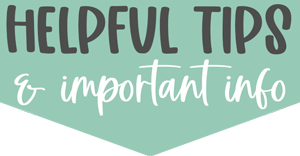 Simply click the "Click me to Download" image below to get to the paged where the file is located.
You can send the images out to be printed professionally or you can print them at home.
If you print them at home, I suggest using higher-quality matte paper. My favourite option is this matte paper here. If you're looking for a less expensive option, this paper works well, too.
I know, ink can get expensive, so invest in the HP Ink Program! You can save SO much money. Click here to learn more and use my referral and earn 1 free month! Not sure if it's the right program for you? Click here to see if the HP Ink Program is worth it.
Copyright Sociopup 2022. Files may be used for personal use only. No commercial use of the file is available. Files may not be directly shared within Facebook groups, on websites, or in any other way. A link to the web page to download the files may be shared as well as one photo. The file may not be printed and then sold (including local yard sale sites and groups or at local craft fairs). The images may not be used in any way other than to share with a link to the original web page.
If you have questions about how you can use these files, please contact us at [email protected].